This website has been designed both to inform and to assist veterans of the UK Armed Forces when facing interview, investigation or prosecution as a result of operational duty during their term of service
The Airborne Alliance (ABA) has been established to provide a single point of focus for serving and former members of British Airborne Forces in Scotland & Northern Ireland.
The Palace Barracks Memorial Gardens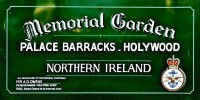 A quiet corner of the Holywood Army base has become a poignant place of pilgrimage for the bereaved families of the security forces personnel killed in the Troubles in Northern Ireland and other conflicts around the world over the last 50 years.

1 PARA Reunion Club
This web site has been created to encourage members and ex-members of The 1st Battalion The Parachute Regiment and the wider 1 Para family to reunite friendships old and new.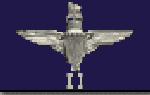 2 PARA Reunion Club
This site is for the benefit of all ex or serving members of the 2nd Btn The Parachute Regt and attached arms, along with wives or partners

3 PARA Reunion Club
This site is for the benefit of all members serving or ex serving members of 3 Para Reunion Club, also any attached arms, wives and partners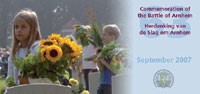 Arnhem Commemoration
The Airborne Commemoration Foundation coordinates activities related to maintaining and honouring the memory of the Battle of Arnhem

Airborne Assault Duxford
Airborne Assault is the Regimental Museum of The Parachute Regiment and Airborne Forces and tells the stories of the soldiers who go to war from the air.

Paras' 10
The ultimate 10-mile endurance race. PARAS' 10 is well established as one of the UK's "must do" endurance challenges as indicated below by the fact over 8000 runners and 'tabbers' have attempted it over the last 3 years.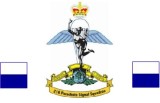 216 Parachute Signals Squadron Old Comrades Association
This site was established to support those who served in Airborne Signals from its conception to the present day. Our main objective is to provide an impartial focal point to those supporting Airborne Signals and yet remain independent of any one organisation.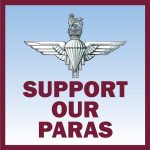 Support Our Paras was established to support soldiers of The Parachute Regiment and their families.

The Airborne Shop
We pride ourselves on sourcing on the highest quality Parachute Regiment and Airborne Forces items. Our profits go directly to The Parachute Regiment Charity, so you can be assured that each and every purchase that you make with us will benefit The Parachute Regiment.

3 PARA – Palestine 1945-48
The main objective of this website is to reunite members of the 3rd Battalion, Parachute Regiment who served in Palestine during the period 1945-48

Paradata
The living history of the Parachute Regiment and Airborne Forces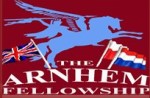 The Arnhem 1944 Fellowship
The Arnhem 1944 Fellowship is a recently established charity registered in the United Kingdom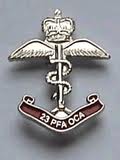 23 Parachute Field Ambulance Old Comrades Association
This Association encompasses any member or ex member of any Rank, Trade or Cap Badge who has been on the establishment of an Airborne Medical Unit

Parachute 2 Club
Membership is open to all Past & Present Parachute trained personnel who served at anytime in or with the 2nd Battalion The Parachute Regiment