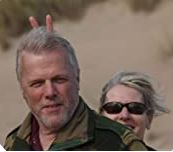 David Ellis joined the Royal Navy, retired as a Midshipman and then joined the Parachute Regiment as a private soldier. He was commissioned in 1974 and was posted to D Coy 2 PARA.
On leaving the Regular Army in late 1979 he joined Halliburton and worked on and offshore in the Oil & Gas business all over the world.
He served for 16 years with the Territorial Army's 15th (Scottish Volunteer) Battalion the Parachute Regiment and with 5 Airborne Brigade HQ. His last military parachute descent was into Arnhem in 1999 for the 55th anniversary of the battle. He was awarded the Territorial Decoration.
He retired in 2016 having been the Operations Superintendent for BW Offshore's FPSO Catcher Project based in Oslo and Singapore.
He is married and lives with dogs, chickens, his boat and his wife in Aberdeenshire.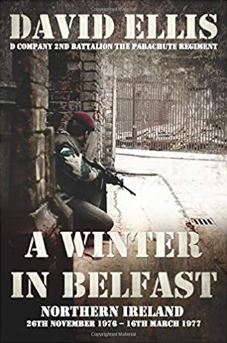 A Winter in Belfast is a frank diary transcript of a young officer's experiences in The Parachute Regiment during a tour of duty in Belfast in the winter of 1976-77.
His hard-hitting account captures the reality of the daily lives of 10 Platoon D Company 2 PARA - the sad, the funny, the boredom and the ridiculous. Though the violence was less intense than in previous years, daily shootings and endless riots being a thing of the past, the frequent bombings and shootings meant that the toll of dead and wounded soldiers, police and civilians continued to mount.
More info →