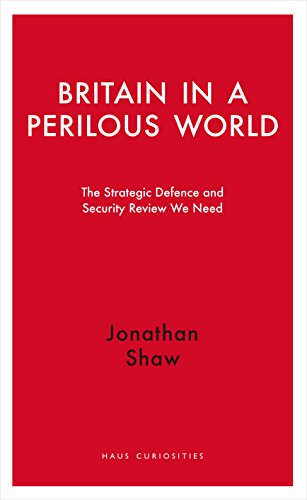 Jonathan Shaw
The British government periodically publishes a Strategic Defence and Security Review, an appraisal of the armed forces that seeks to understand and prepare for the defense challenges that lie ahead. This report is often controversial—the 2010 review, for example, made headlines for all the wrong reasons, as major defense projects such as the NIMROD aircraft were discontinued at huge cost, while other projects were maintained only because they were too expensive to abandon.
Order Now!
About the Book
In advance of the 2015 Strategic Defence and Security Review, Jonathan Shaw argues persuasively for the need to rethink how governments and Whitehall devise their strategies and reach crucial decisions. Beginning with the review's often imprecise use of language, Shaw challenges the assumptions that underlie the British government's current practices. Ultimately, he suggests how Whitehall can improve its approaches and, equally important, its credibility.
Disclosure of Material Connection: Some of the links in the page above are "affiliate links." This means if you click on the link and purchase the item, I will receive an affiliate commission. I am disclosing this in accordance with the Federal Trade Commission's
16 CFR, Part 255
: "Guides Concerning the Use of Endorsements and Testimonials in Advertising."