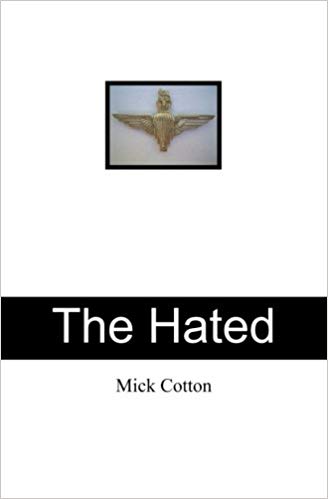 Mick Cotton
Prepare yourself for a violent journey through the strife torn streets of Belfast in the early seventies where bombings, shootings and riots are everyday events.
Then with a mercenary force to Africa bent on getting hidden loot whatever the cost. Sergeant Frank Britton is kicked out of the Paras for assaulting an officer who has caused the death of a soldier through incompetence. Paul Van Der Borgh goes on the run from the Army after murdering a civilian in Belfast. Paul is a sadistic psychopath who ends up in the central African state of Karuda.
Through twisted cunning he sets off a chain of events to propel him to the very top of the Karudan Army. Frank Britton meanwhile is recruited by the mysterious Major Pern who wants a mercenary force to infiltrate Karuda and "liberate" a horde of hidden loot worth millions. Story telling at its very best from a man who spent over twenty years in the Paras serving all over the Globe including Belfast and Rhodesia / Zimbabwe and the Falklands War.
Order Now!
Disclosure of Material Connection: Some of the links in the page above are "affiliate links." This means if you click on the link and purchase the item, I will receive an affiliate commission. I am disclosing this in accordance with the Federal Trade Commission's
16 CFR, Part 255
: "Guides Concerning the Use of Endorsements and Testimonials in Advertising."