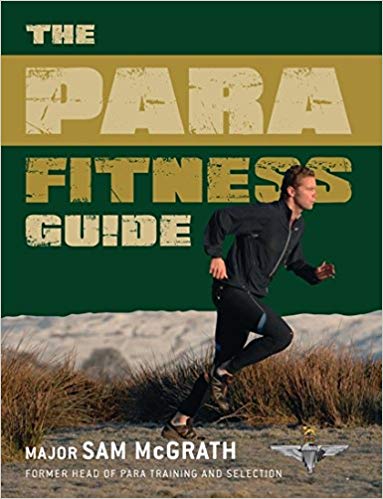 Sam McGrath
Every year getting fit and losing weight is at the top of the list of resolutions but few of us manage to stick to any kind of fitness regime. What you need is a military instructor watching over your exercise programme, helping you out and encouraging you along the way. Unfortunately, we can't supply you with your own personal fitness expert, but this book is the next best thing.
Order Now!
About the Book
In The Para Fitness Guide, Major Sam McGrath of the legendary Parachute Regiment has collected together an inspirational series of exercises which are perfect for anyone. Sam offers advice on how to choose a gym, eat well, prepare for exercise, warm up and how to warm down to reduce the impact of all of those aches and pains.
The book also sets out six challenges for readers to aim for as they follow this programme, including a 10-mile race and the grueling Fan Dance around the Brecon Beacons. Recession proof your fitness programme with our accompanying iPhone app; have Major Sam McGrath as your own personal, portable trainer on your mobile device! The updated app now features the Emperor Training programme, pushing your quest for fitness further with weight training. With our help you can be fighting fit in time for your summer hols!
Disclosure of Material Connection: Some of the links in the page above are "affiliate links." This means if you click on the link and purchase the item, I will receive an affiliate commission. I am disclosing this in accordance with the Federal Trade Commission's
16 CFR, Part 255
: "Guides Concerning the Use of Endorsements and Testimonials in Advertising."