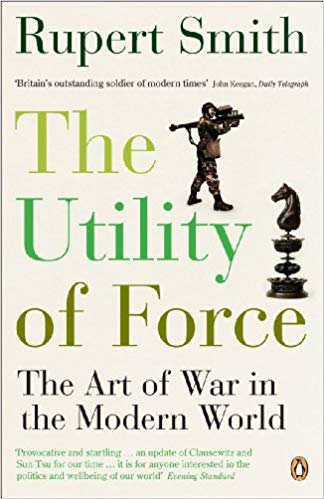 Rupert Smith
Why do we try to use military force to solve our political problems? And why, when our forces win the military battles does this still fail to solve those problems? It is because the force lacks utility.
Order Now!
About the Book
From Iraq to the Balkans, and from Afghanistan to Chechneya, over the past fifteen years there has been a steady stream of military interventions that have not delivered on their promise for peace, or even political resolution. The Utility of Force explains this anomaly at the heart of our current international system.
Disclosure of Material Connection: Some of the links in the page above are "affiliate links." This means if you click on the link and purchase the item, I will receive an affiliate commission. I am disclosing this in accordance with the Federal Trade Commission's
16 CFR, Part 255
: "Guides Concerning the Use of Endorsements and Testimonials in Advertising."