Keith was educated at Uppingham School in the United Kingdom and subsequently won a Nottingham Roosevelt Memorial Traveling Scholarship to the United States. He spent 25 years in the manufacturing industry and 20 years as a management consultant which led to numerous assignments in Europe, America, Africa and Asia.
He retired (a complete misnomer) in 2004. Keith has maintained his lifelong interest in sacred choral music and in addition to singing in the Hong Kong cathedral choir during his National Service he sang in the Westminster Abbey Special Choir for 15 years and is currently a member of two choirs in Boston and Cambridge Massachusetts.
He is a keen participant in field sports (in the UK, France, Spain and Mongolia) and spends as much time as he can in the countryside and wide open spaces. Since his two years National Service (Royal Northumberland Fusiliers) and three years Territorial Army (TA) (the Parachute Regiment), he has maintained his army links. He is a Patron of the British Korean Veterans Association, trustee of the Society of Friends of the National Army Museum and founded the Eaton Hall OCS reunion dinner in 1983. He has recently been appointed Chairman of the newly formed British Army Benevolent Fund America, part of the Army Benevolent Fund (ABF) of the UK. He lives in Cambridge Massachusetts.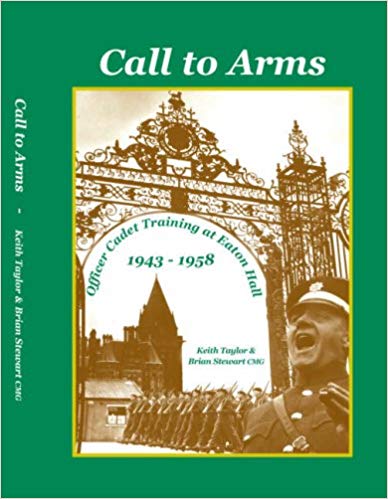 The story of Officer Cadet Training at Eaton Hall near Chester from 1943 - 1958.
More info →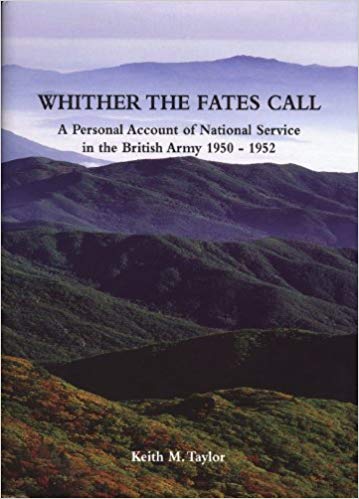 This is a true adventure story which in today s parlance might be described as a 2 year gap year. From the day he entered the Guards Depot at Caterham, Surrey, to the day he disembarked from the troopship Empire Pride in Liverpool from the Far East, the author wrote 208 letters home. These letters, meticulously kept in chronological order, together with numerous photographs, provide a unique record of one person s National Service experience in The British Army. This beautifully produced hardback of 400 pages is a fascinating story.
More info →