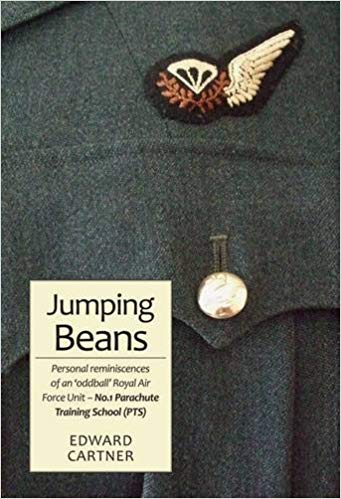 Parachute Training School (PTS) No. 1: Personal Reminiscences of an 'Oddball' Royal Air Force Unit
In this informative book, Edward Cartner has gathered the reminiscences of former personnel of No.1 Parachute Training School RAF to create an informal history of what he has dubbed an 'oddball' RAF unit.
Order Now!
About the Book
Its origins lie in World War II when, on the instructions of Winston Churchill, British airborne forces were rapidly expanded in the belief that they held the key to any future plan to drive the occupying Axis forces out of Europe. An intensive programme was needed to train thousands of parachutists and since the RAF alone amongst the Armed Forces had the necessary experience, they were given the job of providing the training, whereas the parachutists themselves were members of an Army regiment.
Thus the unusual role of what was later to become PTS came about; an RAF unit, staffed by RAF officers and NCOs but dedicated to training members of the Army's Parachute Regiments. It was a role in which it would continue long after the Second World War had ended.
The reminiscences of the various members of PTS staff who have contributed to this book provide an insight into the everyday workings and history of this unusual military unit and the unique challenges faced by its Parachute Jumping Instructors (PJIs) whose tales are often laced with black humour, given the daunting nature of the art of parachuting they were called upon to teach to sometimes reluctant students. The PTS motto "Knowledge Dispels Fear" tells its own story in this regard.
Anyone with an interest in parachuting, whether military professional or amateur, will find a great deal to entertain them in this interesting book which is, in itself, records a significant chapter in the history of parachuting in the UK.
Disclosure of Material Connection: Some of the links in the page above are "affiliate links." This means if you click on the link and purchase the item, I will receive an affiliate commission. I am disclosing this in accordance with the Federal Trade Commission's
16 CFR, Part 255
: "Guides Concerning the Use of Endorsements and Testimonials in Advertising."