Stephen Cooper has played and coached rugby for more than 40 years. After Cambridge, he worked in advertising. His book The Final Whistle won Rugby Book of the Year 2013 and was shortlisted for The Times Sports Book of the Year. Jason Leonard is an English former rugby union prop forward.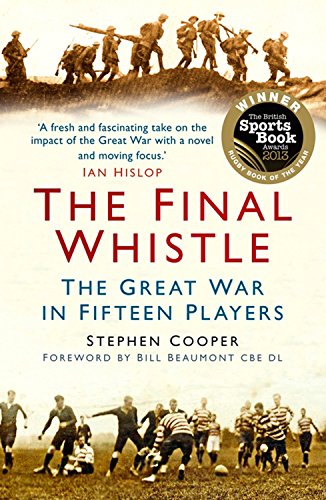 In the years leading up to World War I, the rugby grounds of Britain became training grounds for war. This book plays tribute to the pivotal role rugby played in the Great War by following the poignant stories of 15 men who played for Rosslyn Park, London.
They came from diverse backgrounds, with players from Australia, Ceylon, Columbia, Ireland, and South Africa, but they were united by their love of the game and their courage in the face of war. This history follows them from London to the Western Front, Mesopotamia, Turkey, Italy, and Dublin, through some of the war's fiercest battles. The Final Whistle is a must-read for any rugby enthusiast or World War I historian.
More info →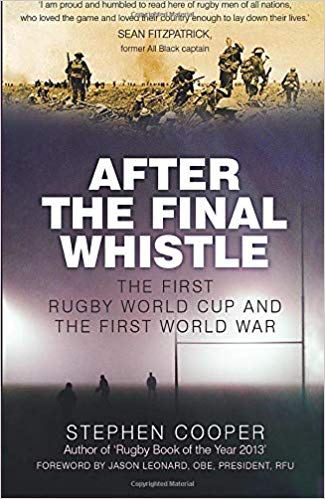 When Britain's empire went to war in August 1914, rugby players were the first to volunteer: they led from the front and paid a disproportionate price. When the Armistice came after four long years, their war game was over; even as the last echo of the guns of November faded, it was time to play rugby again.
As Allied troops of all nations waited to return home, sports occupied their minds and bodies. In 1919, a grateful Mother Country hosted a rugby tournament for the King's Cup, to be presented by King George V at Twickenham Stadium. It was a moment of triumph, a celebration of military victory, of Allied unity and of rugby values, moral and physical. This is the story of rugby's journey through World War I to its first World Cup, and how those values endure today.
More info →